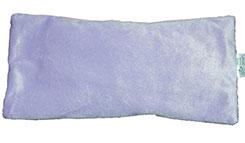 You gotta heart herbal packs..can be quite soothing for muscle cramps....and this one's made in the USA
Relax and enjoy the number one alternative to outdated electric heating pads and gel packs that leak. The Herbal Comfort Pac with removable/washable cover contains a physician formulated blend of twelve soothing aromatic herbs.
Lavendar-Nerve Tonic, Valerian Root-Relaxing Anti-Spasm, White Willow-Analgesic, Chamomile-Nerve Tonic, Rosemary-Headache Support, Peppermint-Pain Support and Anti spasm, Spearmint-Nerve Support, Hops-sedative, Yellow Doc-Circulatory Support, Lemon Grass-Analgesic, Cinnamon-Anti Spasm and Yarrow-Healing support.
When heated in a microwave, the Herbal Comfort Pac provides a variety of medical benefits by absorption into the skin and through aromatherapy. Let your sense of smell and touch carry you away to relaxation.
For Heat therapy, warm in microwave for 1-2 minutes, depending on desired warmth. Increase by 30 second increments as needed. (Check temperature to ensure that warmth is ideal before use). A light misting of the herbal pack will offer a soothing moist heat.
Cold therapy can be acheived by putting the herbal pack in a ziplock bag and placing in the freezer for 2 hours.
When storing your herbal pack, place in a dry cool place in a ziplock bag to increase its longevity. Doing this will help the aromatic herbs in your Pac last for years.
If you're looking for a way to relieve stress and relax, then grab your Herbal Comfort Pax, heat it up or cool it down and find a cozy place.