Happy February Skin Ravers!
Are you like me where you like to make "extra fun" use of your kitchen pantry items? Skin use that is! You've probably read of many staple items people use to incoporate into their DIY regimens. Using pantry ingredients is wonderful because ingredients are fresh and made to order when you are ready for your at home pampering treatment. So if you don't have time to run out for facials, conditioning hair treatments and shop for sometimes expensive, chemical filled products, stock up on these favorite pantry items so you can have some DIY fun at home.
1. Organic Whole Grain Rolled Oats
- soothe, moisturize and protect-
In addition to having it as oatmeal for breakfast, the beta-glucan sugars in oats are known for their anti-inflammatory and anti-aging effects. Applied topically, beta-glucans can accelerate wound healing and increase your skin's resistance to infection. Keep this pantry item on hand for grinding then mixing into a soothing mask or to apply topically for skin irritations. 
Mix 1 tsp of ground organic oats, 1 tsp aloe vera gel to make a soothing topical treatment
2. Coconut Oil
- good old cold pressed organic virgin coconut oil is good for moisturizing the body, making lip balms and even homemade deodorant. It has multi purpose use and makes a good hydrator. 
This is our favorite hair conditioning recipe
3. Coconut Sugar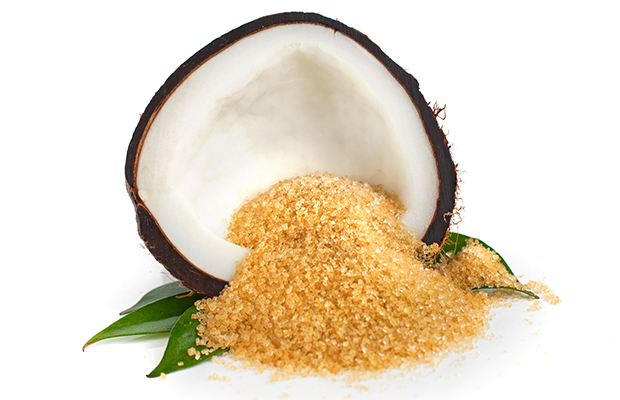 - yes this sugar is a good substitute for white sugar in cooking, however, we found this sugar to be most gentle for wonderful body scrubs
In a bowl, mix 2 tbsp coconut sugar, 1 and half to 2 tsp olive oil, 1-2 drops of your favorite essential oil for a gentle and moisturizing body scrub.
4. Coffee Grounds
- finished with that fresh cup of coffee you brewed this morning? Consider taking the grounds and adding some moisturizing oil for a wonderful body scrub
In a bowl, mix 2 tbsp used coffee grounds (preferably used from the same day), mix 1 and half - 2 tsp olive oil or cold pressed coconut oil for a moisturizing and coffee- aromatic body scrub.
5. Yogurt
- using whole organic milk yogurt to easily whip into a mask of your liking
Mix 3 tbsp whole organic milk yogurt, 1 tsp aloe vera gel, 1-2 drops of chamomile essential oil for a soothing, calming mask.
6. Tea Bags
- When you're finished steeping your caffeinated tea bags, allow them to cool and place them over your eyelids for 5 minutes. The caffeine may naturally help to diminish puffiness and dark undereye areas.
7. Extra Virgin Olive Oil
- this moisturizing oil is perfect for adding to body scrub recipes as well as moisturizing hair
Apply a few drops to a cotton ball for a natural eye makeup remover.
8. Raw Organic Honey
- anti-bacterial, anti-inflammatory and containing antioxidant properties
Consider adding 1 tsp of raw organic honey to your favorite mask.
9. Organic Arrowroot Powder
- Commonly used to replace corn starch in cooking, this powder makes the perfect DIY deodorant or setting powder
Mix equal parts cold pressed organic virgin coconut oil, baking soda, arrowroot powder, enough to make a paste consistency, voila! a natural DIY deodorant (one tbsp of each mixed together fills a 1 oz. jar nicely).
As a setting powder, a light dusting of arrowroot powder doesn't sparkle, but creates a nice matte finish after applying makeup.
We're sure there are many more staple items that can be used in DIY pampering treatments, what are some of the items you stock up on?