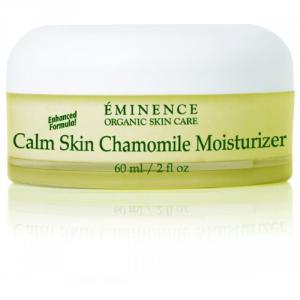 Soothe irritation and hydrate sensitive skin with calming chamomile, arnica and rosemary.
Combine those elements with shea butter and calendula oil, and this moisturizer will help relieve the appearance of redness. 
Ingredients include: 
Chamomile Tea, Calendula Oil, Shea Butter, Sunflower Oil, Grape Leaf Extract and Aloe Vera Juice
Gluten free, soy free and vegan.