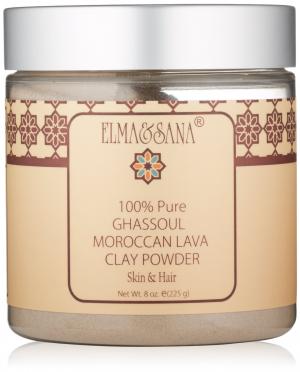 This extraordinary mineral-rich clay has a number of outstanding benefits.
It contains the highest content of silica, magnesium, potassium and calcium, and because it has extraordinary absorption qualities it can be as a detoxifying cleanser, skin conditioner, shampoo, facial and body mask.  
Ghassoul clay can remove impurities, clarify, detoxify skin and unblock pores.  
Originally priced $14.99 USD
On sale now $12.99 USD