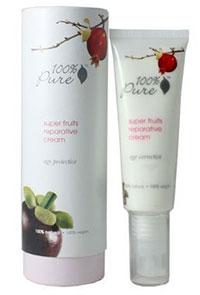 Super Fruits Reparative Cream by 100% Pure is a hydrating moisturizer containing antioxidative extracts + oils from
acai, pomegranate, coffee cherry, grape seed, Goji berry, acerola and mangosteen. 
Antioxidants are important in helping battle free radicals which can influence the aging processes of building and breaking down of collagen.
Originally priced on website for $38
On sale now for $30.53!