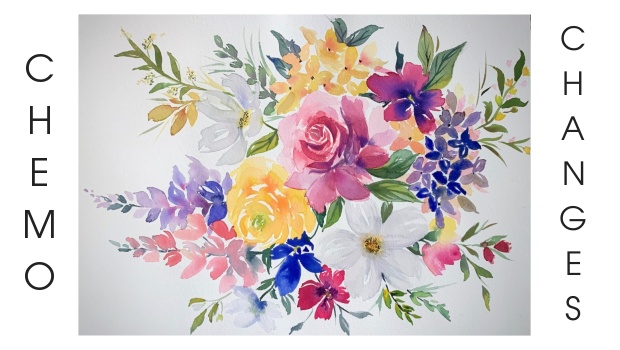 image courtesy of Cindy Chan
Hello friend. If you've landed on this page then we are wishing you or your loved one well on the battle against cancer.
This page is created for my long time friend Cindy who is currently battling metastatic breast cancer and has recently completed chemotherapy. In our talks and discussions, Cindy has told me about all the changes she has experienced as a result of being on chemo. It shocked, saddened and disappointed me as a nurse that when she asked her nurse for skin care product recommendations, her nurse offered her none.
This page lists alternatives to replace or supplement some of the skin care products she used but no longer use (or use less) because she cannot tolerate the smell of a product or the product itself. Cindy also reported experiencing excessively dry skin which can happen to some individuals while on chemo.
Perhaps you have experienced changes while receiving chemo too and may find the following alternatives helpful. Remember, alternatives are helpful as long as you are not allergic to any of it's ingredients.
The above image is a painting my good friend Cindy completed. Isn't it beautiful? Stay strong and keep up the good work buddy, you are an amazing spirit.
Product type - Alternative option
(This site is a participant of the amazon associates program and may contain amazon affiliate links. As an amazon associate I earn from qualifying purchases. We thank you for your support)
Facial Cleanser - Vanicream Gentle Facial Cleanser - this cleanser is free from the common chemical irritants including dyes, fragrance, masking fragrance, lanolin and other preservatives. It is advertised to help remove make-up and excess oils without drying skin and leaves skin feeling clean and soft. Learn more
Facial Cleanser - Hale & Hush Quiet Wash  - this cleanser incorporates extracts rich in nutrients and antioxidants to calm and soothe irritated, inflamed skin. The Hale & Hush product line is focused exclusively on sensitive and health challenged skin. Learn more
Lotion - Vanicream Lite Lotion - this lotion is Free from the common irritants found in ordinary lotions such as dyes, fragrance, masking fragrance, lanolin, parabens, formaldehyde, formaldehyde releasers, is Non-comedogenic (does not cause blackheads), is Sulfate-free, Phosphate-free and is Gluten-free. This lotion can be used on facial skin as well as hands, body and feet and is aimed to help soothe red, irritated, cracking or itchy skin. Learn more
Lotion - Hale & Hush Vital Lipid Lotion - the formulation is meant to mimic the essential components found in healthy lipid matrix; restoring and strenthening the skin barrier. Learn more
Hydrating Cream - Vanicream Moisturizing Cream - this cream is light and does not feel greasy after applying to skin. Learn more
Hydrating Cream - Hale & Hush Saffron Meristem Cream - this moisturizer is made up of a hydrating and nourishing blend of oils and utilizes meristem extract to aid in restoring and maintaining the skin barrier. This product is extremely hydrating and one of our favorite products we rave about! Learn more