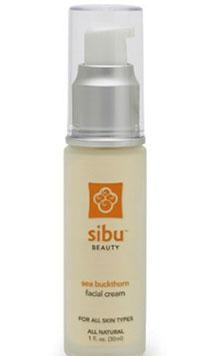 The sea buckthorn berry contains omega 7 fatty acids which help to hydrate, replenish and protect the skin barrier.
In addition to sea buckthorn seed oil, this facial moisturizer contains Meadowfoam Seed Oil, Shea Butter, Orange Essential Oil, Lemon Essential Oil and Aloe Barbadensis leaf juice powder.
This Product is Paraben-FREE and Cruelty-FREE.
No dairy, wheat, gluten, sodium, yeast or preservatives.
The sea buckthorn is sourced through fair trade agreements with local harvesters in Tibet.
Originally priced at $20.95
On sale now for $13.50