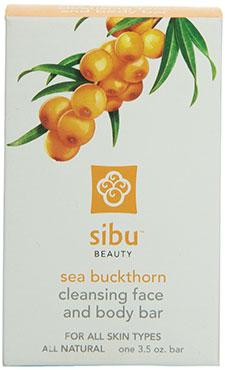 Awaken your skin and wash away a day of stress and pollutants with pure, simple and effective Sibu Beauty sea buckthorn facial soap.
Lathers thick and rich to cleanse, moisturize, repair and detoxify the skin, while creating a protective barrier against UV rays and cell damaging free radicals.
It is paraben-free and cruelty-free, and contains NO dairy, wheat, gluten, sodium, yeast or preservatives.